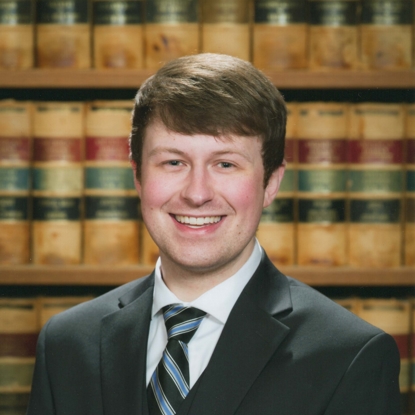 Joshua J. Huber Partner
Bio
Mr. Huber was born and raised in Colfax, Washington. A dedicated local, Mr. Huber graduated from Colfax High School in 2013 and went on to undergraduate studies at Whitworth University in Spokane, Washington, where he graduated with a Bachelor of Arts degree in Business Management and a Minor in Accounting.
After Whitworth, Mr. Huber attended the University of Idaho College of Law where he worked as a legal intern at the University of Idaho Legal Aid Clinic, gaining useful experience helping real-world clients with their legal problems. Mr. Huber graduated from the University of Idaho and obtained his Juris Doctor in 2020. He was admitted as a member of the Washington State Bar Association soon after.
Mr. Huber was named partner at Baumgarten Law Offices PLLC in 2023. His practice is focused on Family Law issues along with related fields like Agriculture Law, Business Formation, Wills, and Estates. Mr. Huber is honored to serve the community he loves.
Practice Areas
Contracts
Land Use
Agricultural Law
Business Formation
Education
Whitworth University - Spokane, Washington
Bachelor of Arts – Business Management, 2017
University of Idaho College of Law - Moscow, Idaho
Professional & Bar Association Memberships
Washington State Bar Association, 2020
American Agricultural Law Association, 2020